It's summer and you're headed to the Sunshine Coast for a holiday. Your bags are packed, sunscreen and a hat in your handbag, thongs on your feet, you're heading out the door. Where will you go? Work your way through the list below. You'll have a blast and get a great tan too.
1. Rainbow Beach
Just the name of the beach makes you think there must be a hidden pot of gold somewhere. It doesn't have the pot, but it sure delivers on the rainbow part. The sand on the beach has multiple colours, creating a rainbow effect.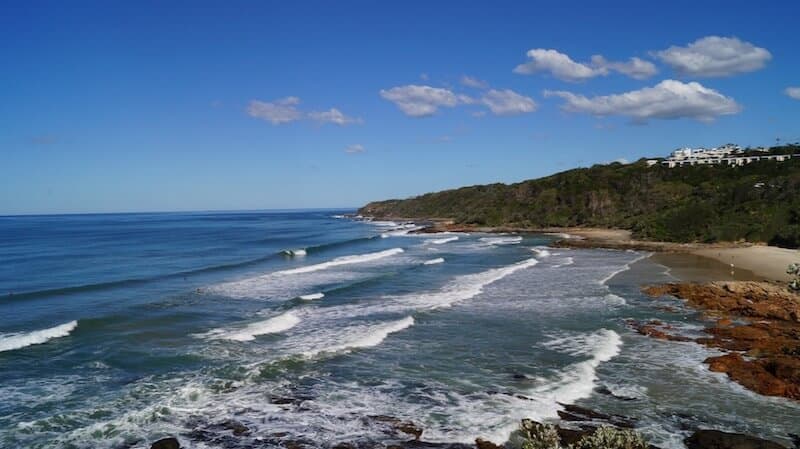 The beach is usually uncrowded, offering beautiful sea vistas and the perfect camping spot to contemplate the beauty of nature. You may even be visited by kangaroos, goannas and bright lorikeets.
From here, you can take a car ferry to Fraser Island for more exploration.
2. Underwater Fun At Sea Life
This aquarium offers some very special attractions: an underwater tunnel, themed exhibits, tidal pools for touching small sea creatures, a jellyfish zone, a special sanctuary for seahorses, seal shows and more. It's the perfect place to come on a rainy day and fascinate your kids for hours. When you're done, you can always go to the beach for ice cream and a picnic afterward.
3. Coolum Beach
This beach is a popular spot thanks to plenty of holiday apartments, fantastic surf and surf schools, and local health-food cafes. It is an exquisitely beautiful beach. Take a walk, enjoy a healthy picnic and snap some selfies in front of Mount Coolum, the dome-shaped volcanic rock formation in the background. If you're fit and up for the challenge, you can hike to the top in half an hour. Just be sure to do it on a sunny day, as it gets dangerous when wet.
4. The Old-School Eumundi Markets
This is an interesting shopping spot, just a little southwest of Noosa. Every Wednesday and Saturday morning, the quaint town of Eumundi holds markets offering artisan foods, organic produce, plants, fashion pieces, jewelry, skincare products, natural therapies, and more. Buy yourself a unique souvenir here and then choose your lunch from the eclectic variety of food stalls. Kids can take a camel ride here too.
5. Australia Zoo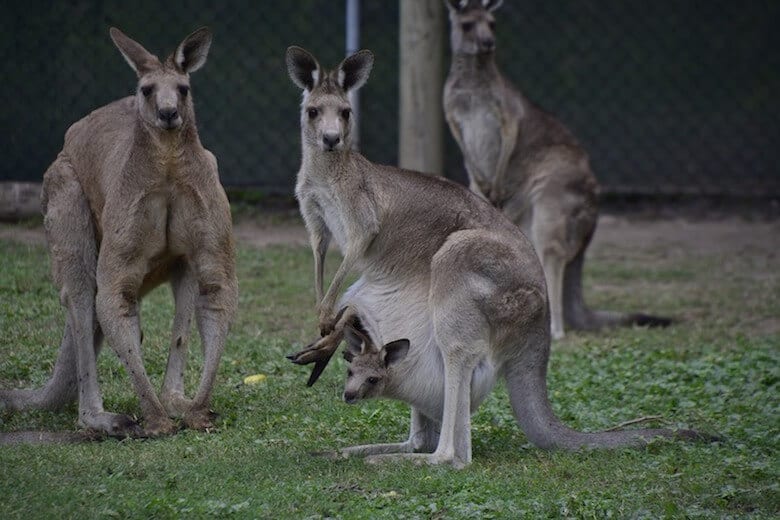 No list of attractions about the Sunshine Coast would be complete without mentioning the famous Australia Zoo. A world-class attraction spanning over 44 hectares, you won't regret taking your time to take it all in. The Irwin family helped grow the park into a benchmark of conservation and education.
Go and see the animals unique to Australia: kangaroos, koalas, snakes, and lizards. But there are also some African residents: elephants, rhinos, cheetahs, and even Sumatran tigers. Pop in at the Crocoseum for a live show, feeding demos and more. Wear comfy walking shoes, bring a water bottle and be prepared to spend the whole day here.
After a busy day, give Viga a call for the best home massage on the Sunshine Coast.