When you head to Brisbane, you'll be overwhelmed with things to do and places to go.
The problem is not what you should be doing, but how you'll possibly make time to scratch the surface of what Brissie has to offer.
Today, we'll look beyond the usual river cruises and koala petting to serve you five solid suggestions for a superb day out on the coast.
5 Must-Visit Places In Brisbane
Moreton Island
South Bank
City Botanic Gardens
Fortitude Valley
Boundary Street Night Markets
1) Moreton Island
Moreton Island comes with miles of sun-kissed beaches to entice and refresh.
The expansive lagoons and piles of dunes embrace pockets of raw bushland. It imparts a tropical feel for a welcome break from the city, right on Brisbane's doorstep.
It is the third-largest sand island in the world, and Moreton Island is a national park.
A day trip makes for a refreshing way to decompress that's nearby the city. You'll be able to swim year-round, but the island is busiest over the summer months.
There's a daily ferry from Eagle Farm and the Port of Brisbane. The 58-kilometre journey should take just under ninety minutes.
2) South Bank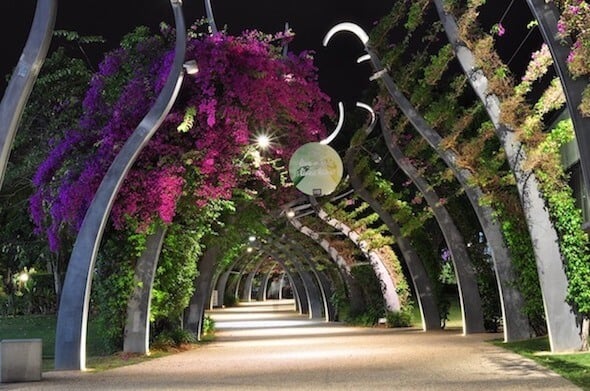 If you want to experience a little bit of everything in one place, go to South Bank.
Here's a taste of what's on offer:
Man-made beach
Markets
Parks
Picnic spots
Public BBQ areas
Queensland Art Gallery
Queensland Museum
Queensland Performing Arts Centre
Riverside promenade
Rollerblading
Subtropical rainforest
Walks
As you can see, South Bank delivers everything from culture, to pure relaxation, and everything in between.
3) City Botanic Gardens
The warm and forgiving Brisbane climate lends itself to lush tropical gardens set right on the edge of Brisbane River.
It seems incredible that this oasis of tranquillity is set so close to a vibrant business district.
Head to these gardens for a chilled antidote to city life.
4) Fortitude Valley
Often referred to as Bris-Vegas, nobody knows where this name originated. There's one casino here and the climate mirrors that of Las Vegas. Aside from this, the alter-ego remains a mystery.
Fortitude Valley packs all the best nightlife of Brisbane into one location.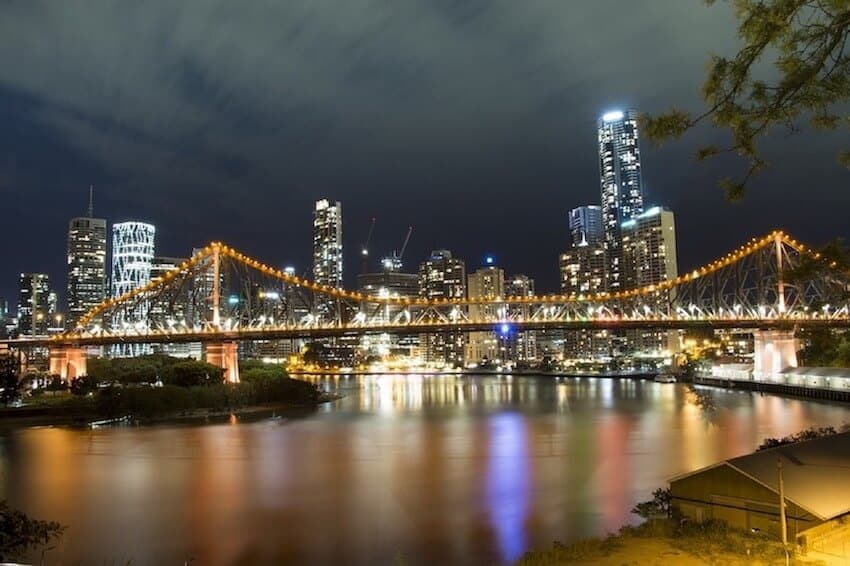 Head to the northeast from the CBD, and you'll find everything you need to keep you entertained while the stars are out. From pubs and dedicated live music venues, to glitzy clubs and a spread of restaurants, Fortitude Valley is a must-see in Brisbane.
5) Boundary Street Night Markets
Found in a suburb to the southwest of the CBD, West End, Boundary Street Market is open on Fridays and Saturdays from mid-afternoon to 10 p.m.
The little district is a hive of creativity and eccentricity and it is crammed with eclectic bars, laid-back cafes, and plenty of live music venues.
Whether you're looking for some cheap and tasty street food, or a quick craft beer and some scintillating music, these night markets are one of the highlights of Brisbane.
Why not call Viga Massage for a relaxing home massage in Brisbane before (or after) a big night out?