Different Types Of In-Home Massages
In-home massages make the mental, physical, and emotional benefits of massage therapy accessible to a wider range of people. Similar to going into a brick and mortar massage studio, there are different types of in-home massages from which to choose. Before you book your mobile massage, you should learn the differences between each option. 
Before you read about each type of in-home massage, ask yourself these guiding questions to help you choose which one is right for you.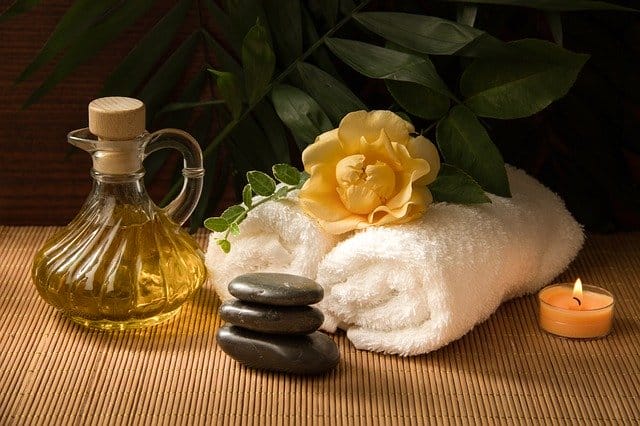 Ask yourself:

Are you experiencing any pain? If yes, where?

Have you recently been injured?

Are you interested in the relaxing benefits of aromatherapy?

Are you sensitive to pressure?

Do you participate in any intense physical activity? (sports, dancing, hiking, etc.)
Once you answer these questions, it will be easier to narrow down which type of in-home massage you need. The answers will also help your massage therapist tailor your in-home massage experience to your needs.

Chair Massage
Chair massages are the perfect option for people who hold tension in their neck, shoulders, and upper back. It is the shortest massage option, with sessions usually lasting between 10 minutes and half an hour. This in-home massage option uses a specific chair, and you can remain fully clothed.
Swedish Massage
The perfect option for tension release is a Swedish massage. This in-home massage option focuses on releasing superficial muscle tension with kneading strokes, light joint manipulation, and tapping. Swedish massages require the massage therapist to have access to most of your body, so you will wear (at least) your underwear with a sheet covering your body. This option lasts between 60 to 90 minutes.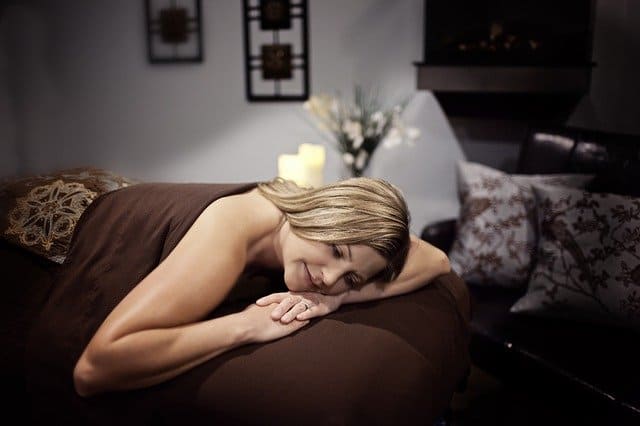 Prenatal Massage
Prenatal massage is like the Swedish massage for pregnant women. Prenatal massage provides pregnancy pain and discomfort relief and is designed to keep the baby safe. Some massage therapists use a special table for pregnant clients. This in-home massage does not require undressing and lasts between 60 to 90 minutes.
Deep Tissue Massage
A deep tissue massage is a good option for anyone who is rehabilitating an injury. Using long, firm strokes, a therapist will break up deep scar tissue to relieve pain and help the healing process. This option requires a great amount of pressure and lasts between 60 to 90 minutes.
Trigger Point Massage
This in-home massage option is also for clients with injuries or chronic pain. Your therapist will activate trigger points on your body with moderate pressure. The pressure from this massage ranges from moderate to intense, depending on how bound the area around the trigger point is. This option does not require undressing and lasts between 60 to 90 minutes.
Thai Massage

This option is perfect for clients who want to play an active role in their session. Thai massage is more like guided stretching with some limb manipulation by the massage therapist. Unlike other in-home massage options, the pressure in this massage does not come from strokes. The pressure from Thai massage is a combination of the client's body weight and pressing from the therapist. This massage lasts between 60 to 90 minutes.
Now that you know about each in-home massage option, you can decide which one would benefit you most and be able to book a Viga mobile massage.