We're Your Corporate Massage Byron Bay Experts
The best corporate massage experience in Byron Bay. We've got your back for a massage at your office.

Pricing & Recurring Booking Discounts
On our recurring plans we offer significant discounts (no contracts):
60 minutes
Ideal for massage beginners and those looking a quick refresh.
90 minutes
Our most popular option as it allows more time to relieve your aches and pains.
120 minutes
The ultimate experience providing a complete reboot for your full-body.
WHAT OUR CUSTOMERS ARE SAYING
"5 stars from me. I have had only great experiences with Viga, whether booking for myself or someone else. Could not be easier and the masseurs are all quality professionals."
"Terrific company. Terrific therapists, amazing customer service! I recommend Viga Massage to all my friends and co-workers."
"Best Service! Every Viga therapist I've had has been great. Love the breadth of cities serviced too. It's really convenient when traveling, and getting rid of my jetlag."
"Great service, extremely convenient, fairly priced. A+ massage therapists, professional and skilled. I can get an amazing massage and don't have to bother with driving home afterward when I'm so relaxed. I love Viga!"
Ready to get a Corporate massage from the experts?
HOW TO BOOK A VIGA MASSAGE
STEP 1
Book a 5-star massage easily in seconds online or over the phone (1800 870 834).
STEP 2
We'll work to match you with a local, vetted and experienced massage therapist.
STEP 3
Relax and recuperate with a spa-quality massage in the comfort of your home.
STEP 4
Once your Viga Massage experience is complete you will be able to rate your massage and provide additional comments. You'll be able to have the same therapist or request a different one for your next booking.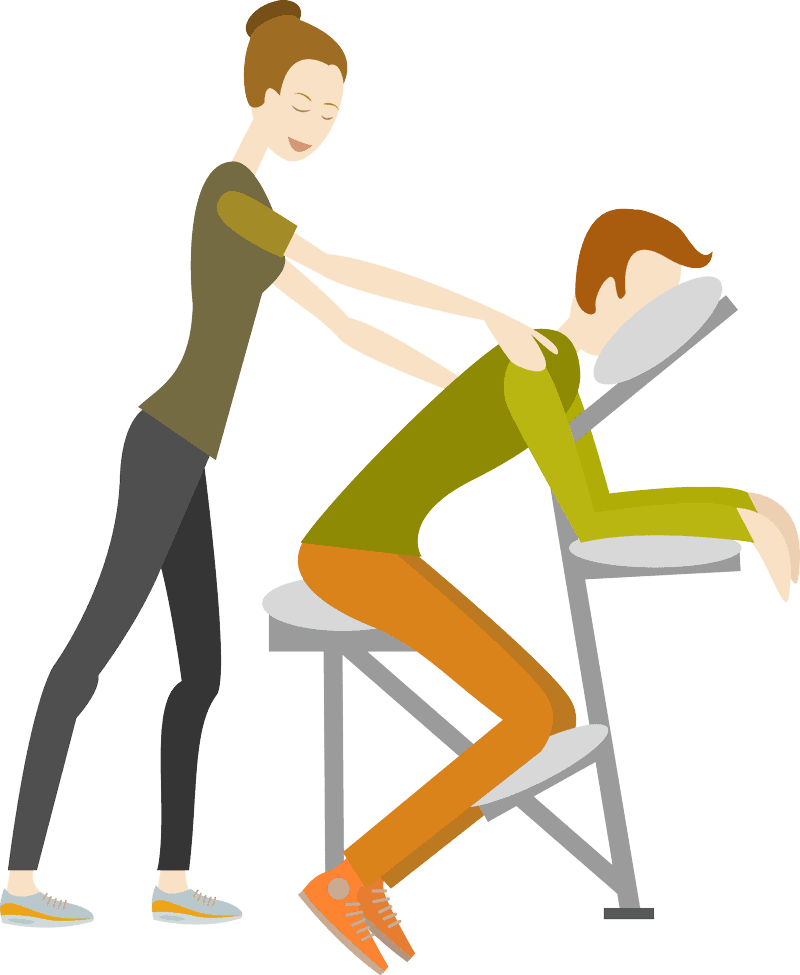 Proudly Serving Byron Bay, NSW
Byron Bay is one of the most famous beach towns in all of Australia. While the town used to be focused on a variety of local industries, tourism is now one of its primary sources of revenue. Byron Bay is popular with both domestic and international tourists.
But not everybody in Byron Bay is from out of town. At present, over 9,000 full-time residents live in this scenic enclave.
Regardless of whether you're a tourist or a local, there may come a time when you're in desperate need of a massage in Byron Bay. At Viga Massage, we provide the Byron Bay area with some of Australia's most highly trained massage therapists. Our team at Viga Massage is trained across a wide range of massage disciplines.
As one of the only world-class massage teams in the area, it's crucial to get in touch with Viga Massage if you want massage therapy in Byron Bay.
The #1 massage you'll ever experience!
Frequently Asked Questions
How do I sign up to a recurring service?
When placing your booking you can select your preferred frequency. We offer significant discounts for doing so: Weekly (10% off each clean), Every 2 Weeks (7.5%), Monthly (5%).
Do I have to contact you to organise each recurring clean?
After you set up recurring service, we'll be there like clockwork on the date and time you choose. We will send a reminder email three days and one day before so you'll have a heads up.
How will I know what time to choose?
Choose anytime between 8:00am and 10:00pm from Monday to Sunday.
Can I select my therapist?
When placing your booking onlina or over the phone you are able to select the gender of your therapist or set your preference to 'either'.
If you are on a recurring plan, we will endevour to provide the same therapist for each service. If your therapist is unable to attend (i.e. sick leave) then we will get in touch to find out if you would like a temporary replacement or reschedule.
Do I need to supply anything for my in home massage?
You don't need to provide any equipment for your Viga Massage. Your therpaist will provide the massage table, clean sheets, oils, and music to create the full massage experience.
Can I get a rebate from my health fund when using Viga?
Yes, typically you can. We cannot guarantee it as it depends on your particular health fund and the available therapists in your area.
When placing your book simply add your requirement in the comments section. Be sure to tell us which health fund you are with (e.g. Medibank private, CUA). We'll then do our best to find a therapist with that fund. If we are unable to do so, we will make contact with you to discuss prior to your appointment.
What forms of payment do you accept?
We only accept credit/debit cards. Our online payments are processed by Stripe, and are processed through a fully secure 256 bit protocol. Booking through Viga is safe and secure and we guarantee this. Any unauthorised charges that are made to your card as a result of doing business with us will be fully refunded.
How do I provide feedback on my massage?
After each massage you will be able to rate your experience and provide additional comments. We understand it can sometimes be difficult to provide feedback directly to your therapist in the moment, so if your feedback is relevant to your next appointment we will share it with your therapist.
How Does Corporate Massage Differ From Other Services?
Corporate massage is an increasingly popular service that allows business owners and managers the ability to treat their staff and reduce stress in the workplace. So, why exactly is corporate massage taking off in Australia? Let's find out by exploring this unique type of massage in more detail.
What Is Corporate Massage?t
A corporate massage is simply a massage that occurs in an office environment. Unlike traditional massages, which require a spa or massage parlour, corporate massage services can come to your office and provide massages to staff members. This form of massage is also used for conferences, trade shows, marketing events, product launches, team building exercises, and more. Corporate massage therapists employ a range of techniques to make the massage process both convenient and beneficial to the workplace.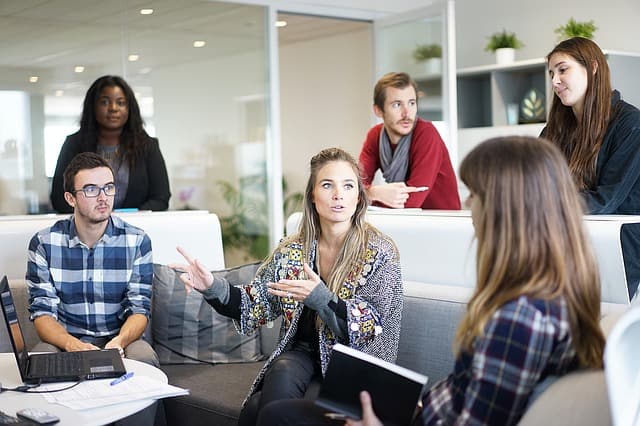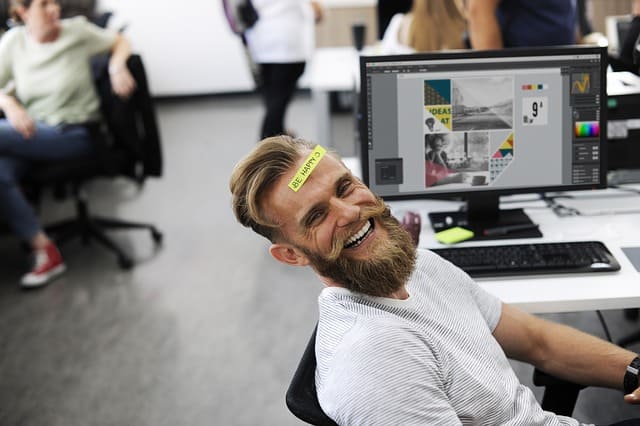 So, what are some of the ways that corporate massage differs from traditional massage therapy? Because you're in a workplace, corporate massage can be customised to fit a range of different requirements. Shorter time slots, large groups, no lotion, and other features can help you ensure your corporate massage experience is convenient and effective.
What Are the Benefits?
Corporate massage may sound like fun, but does it actually benefit your workplace? Fortunately, corporate massage provides a range of practical benefits that can help you improve your office morale and productivity. Below, let's take a look at a few of the top benefits associated with corporate massage.
De-Stress and Reset
Work can be one of the most stressful components of an individual's life. Deadlines, large workloads, and high-performance targets can combine to create severe stress and anxiety. One of the primary purposes of corporate massage is to provide employees with an easy way to de-stress and reset. Massage is known for its soothing qualities. Even a short massage can provide the recipient with the tension relief they need to be a more productive member of your team.
Employee Incentive
Attracting and retaining the top talent in your industry can be difficult if the competition is fierce. Many modern workplaces now provide a host of added benefits to retain their best staff. If you're looking to make your office more engaging and enjoyable, corporate massage is an excellent tool.
Unique Entertainment
In the case that you're using corporate massage at a trade show or promotional event, a massage can be a creative way to entertain guests or clients. If you're looking to stand out from the crowd, corporate massage is an excellent option.