The Gold Coast is a gorgeous region and the best way to enjoy it is with your family. Fortunately, there are plenty of fantastic activities for parents to enjoy with the kids in the Gold Coast area. From the thrills of an amusement park to the marvels of animal watching, you won't be at a loss for fun things to do with your family when you visit.
Take a Jet Boat Ride

Nothing beats the thrill of zooming across the water on a jet boat with the water splashing around you. While the routes and lengths of the rides vary depending on which company you ride with, boating is an exciting activity for families with older children. See the Gold Coast in a compelling way that's like no other!
Visit an Amusement Park
If you and your family love to seek thrills and entertainment, the Gold Coast is home to a few fantastic theme parks. Dreamworld, Warner Bros. Movie World, and a handful of other exciting destinations dot the area. They each offer a variety of attractions for different ages ranging from mildly thrilling to electrifying.
Experience Wildlife at a Zoo or Aquarium
Australia is well-known for its amazing wildlife and marine life, and the Gold Coast offers excellent places for you and your family to experience it all. The famous Australia Zoo has plenty of amazing animals, and it's renowned worldwide for being the home of the famous Crocodile Hunter. For marine life and aquatic fun, you can check out every fascinating feature that Sea World has to offer.
For a more authentic experience, you can also book a whale-watching or snorkelling tour. Enjoy the once-in-a-lifetime experience of seeing Australia's marine life up close and personal.
Try Out Some Water Sports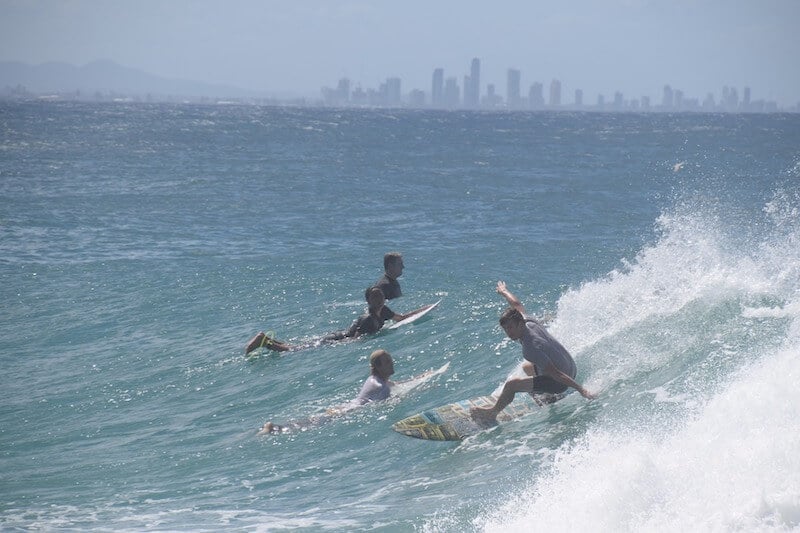 For surfing, kayaking, and any other water sport imaginable, the Gold Coast does not disappoint. It's never too early or too late to take a first surfing lesson, so why not join your kids in giving it a try? With so many aquatic activities and such great weather, we advise you not to miss out on water sports when visiting this city.
Cool Down at Wet'n'Wild Gold Coast
If you're looking to find an escape from the heat and the sun, this water park will do the trick. It's chock full of different water slides and water attractions for all age levels, so everyone is sure to find something to enjoy. Whether you're looking for an adrenaline rush or a lazy day to cool off, summer never ends at this water park.
Get Your Shop On
Should your family want to get a little shopping done during your visit, then you're in luck. The Gold Coast has a couple of top-notch shopping centers where you can shop, dine, and enjoy a few hours on the go with the whole family. Pacific Fair Shopping Center and Harbour Town Outlet Shopping Center offer traditional mall experiences. Meanwhile, the Village Markets give low-key boutique shopping experiences.
After a long day with the family, you'll need a break with Viga Mobile Massage on the Gold Coast. Call us and we'll come to you!